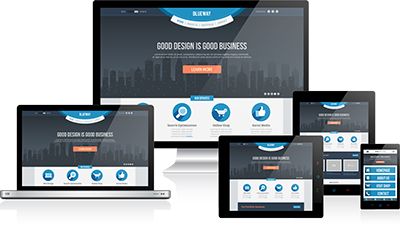 Joomla Showroom develops dynamic, database-driven websites that integrate the traditional promotional duties of a website. We provide professional website design, development, and search engine marketing solutions. Our websites are advanced web applications designed to interact with your audience and get things done.
Website design is a process. The team at Joomla Showroom will work with you through every step of the development cycle. Our team of award winning designers, programmers, search engine marketing experts, and dedicated project managers, located in the Chicago area, is ready to assist with your website project. We design affordable, visually appealing websites that are developed with the latest web technologies and standards.
Our design philosophy leverages the convergence of art, marketing and technology to create stunning, persuasive and interactive websites. Clean, vibrant, smart and beautiful are just some of the adjectives our clients use to describe our work.
We Are A Full Service Company
Responsive Webdesign
These days websites need to be flexible and be able to be viewed on a vast number of mobile devices. That's where Responsive Design comes in. Get a responsive website today.
Read more...
Custom Programming
Custom programming and application development is our specialty. Joomla Showroom can custom build any type of web solution to suit the needs of your demanding business.
Read more...
Joomla Extension Development
We can develop or customize any Joomla extension to meet your requirements. Joomla Showroom has been developing custom Joomla CMS extensions for 10+ years.
Read more...
Website Security
Keeping your website secure is vital to the success of your business. Joomla Showroom's security experts can help you keep your website safe and secure from the bad guys.
Read more...
E-Commerce
Joomla Showroom has many years of experience in e-commerce. online stores, payment processing, and data security compliance. Contact our e-commerce experts today.
Read more...
SEO Services
You've worked hard on your business. Let Joomla Showroom help you get the Search Engine results your website deserves. Increase your sales and get qualified traffic.
Read more...